Making Magical Memories with The Tooth Fairy
It's the little things in life, right? The touches of magic that turn traditions into life-long memories.
Many children love the idea of the Tooth Fairy, and enjoy receiving a prize in exchange for their lost baby teeth. Children will lose their first tooth around the age of 6, and will continue to lose their baby teeth until around the age of 12 (give or take a year or two from beginning to end). Sometimes losing a tooth can be scary or uncomfortable, and the Tooth Fairy can be an incentive for getting through the experience.
Here at Purcellville Pediatric Dentistry, home of The Tooth Fairy Dentist, we have some ideas to help you make magical Tooth Fairy memories with your children. We have created a gender-neutral Magical Tooth Fairy Memories Kit that includes:
A poem to attach to a small jar of glitter to attract the Tooth Fairy.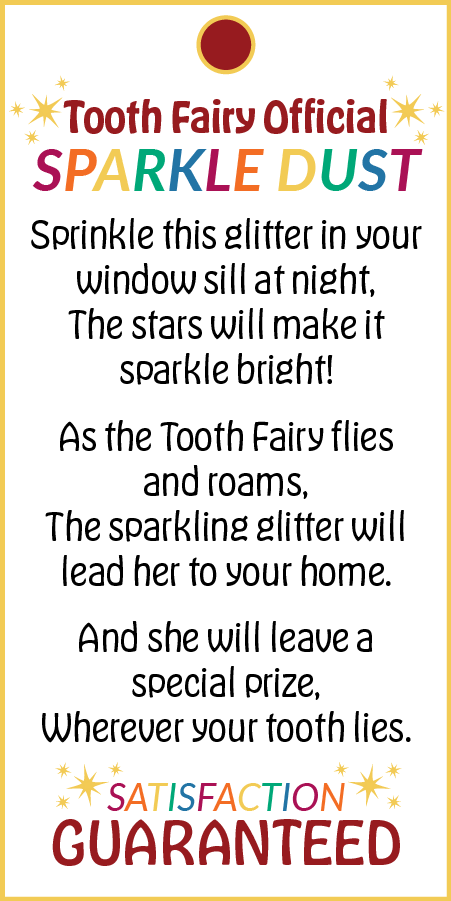 A tooth receipt from the Tooth Fairy.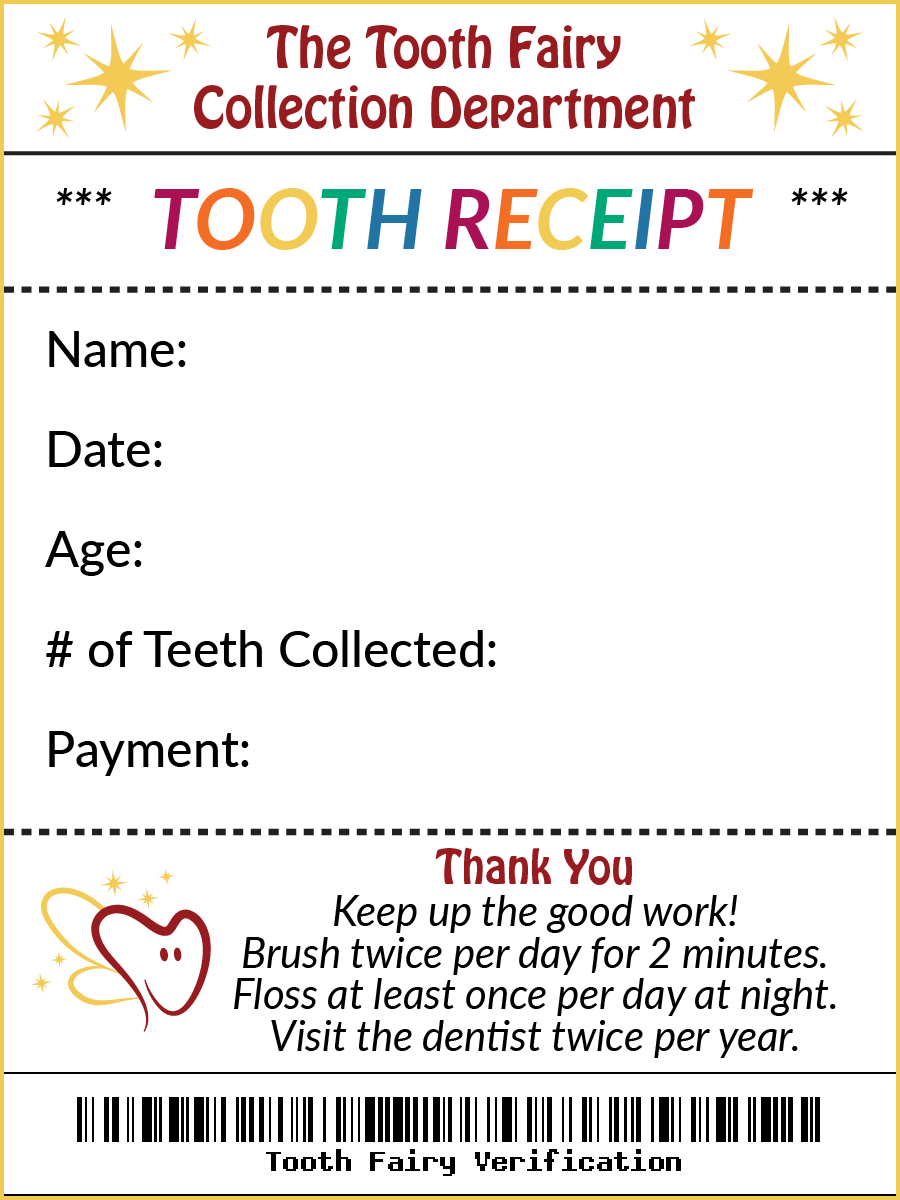 A letter from the Tooth Fairy.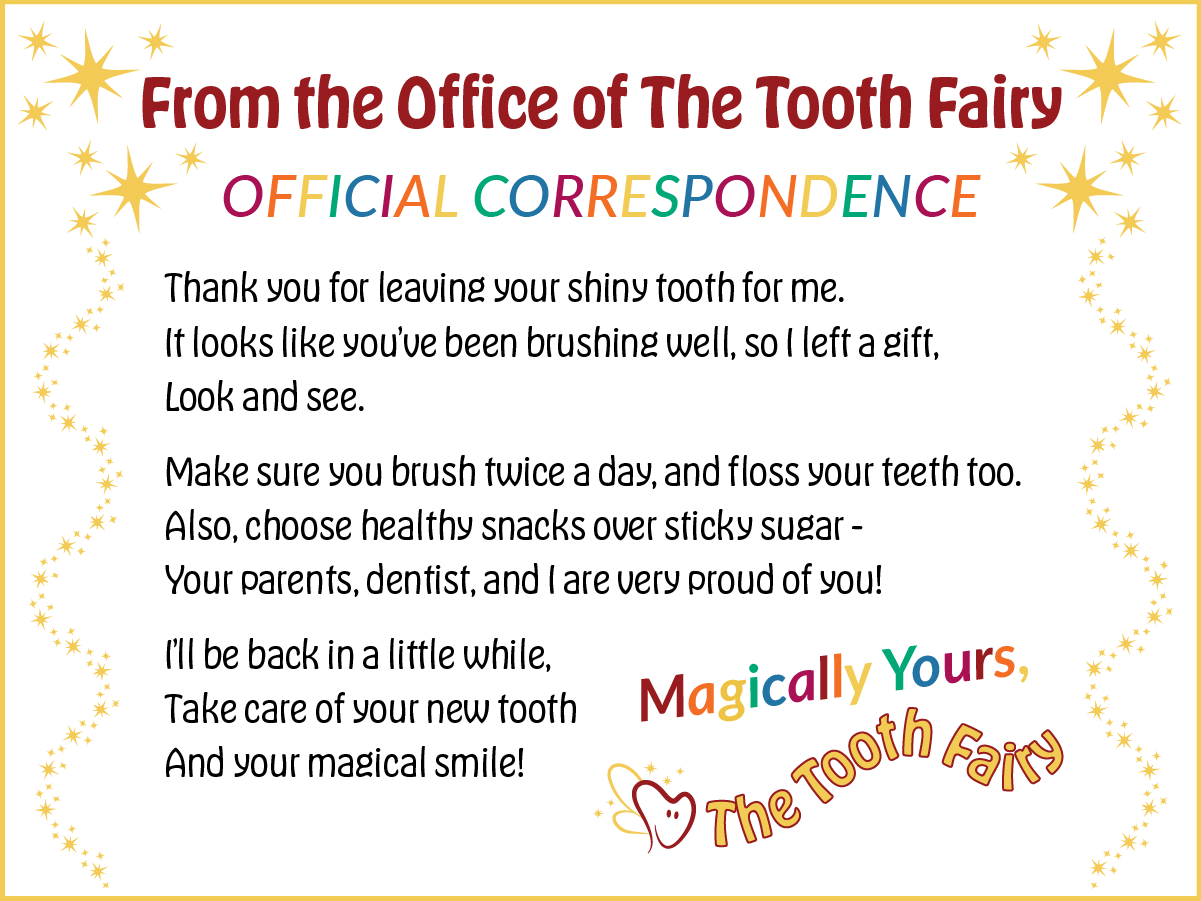 An apology letter from the Tooth Fairy (because forgetting happens).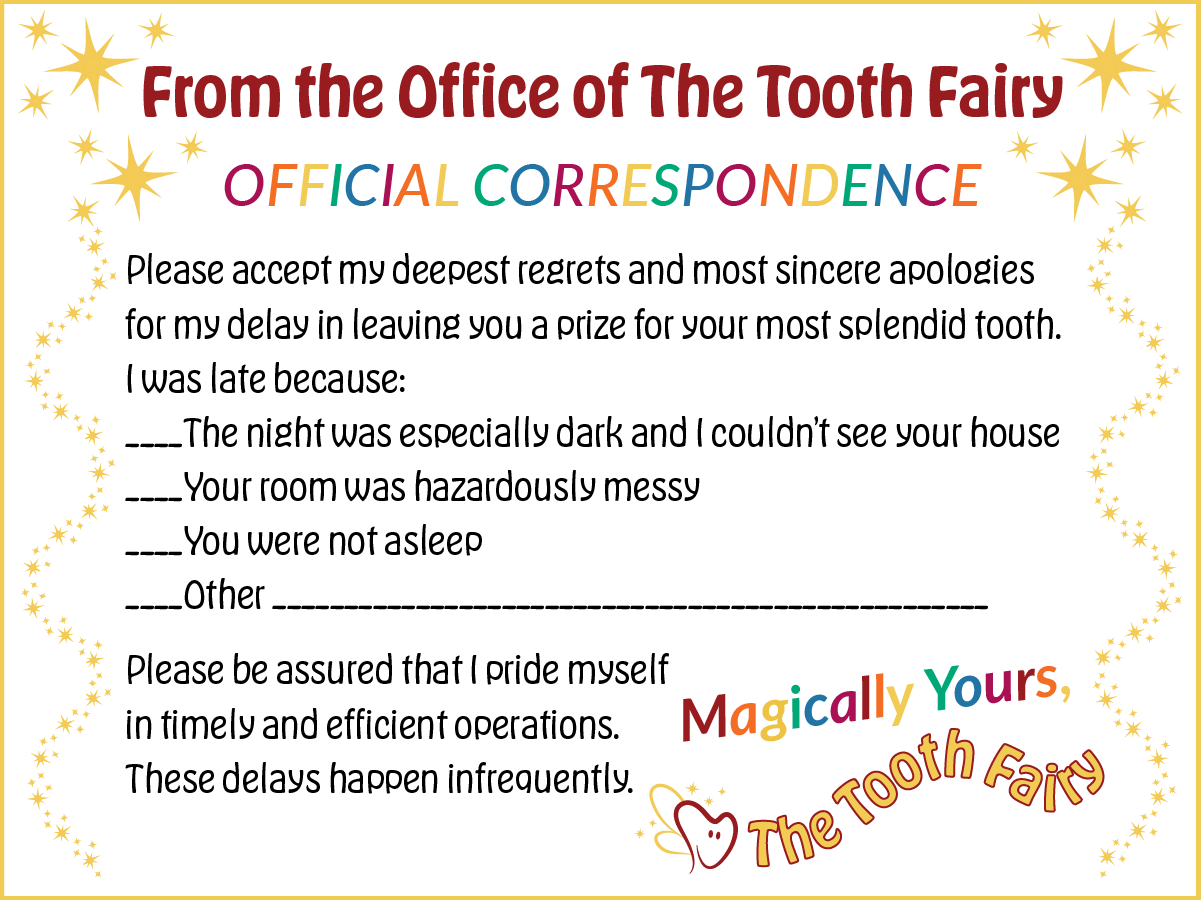 A chart to keep track of your child's lost teeth.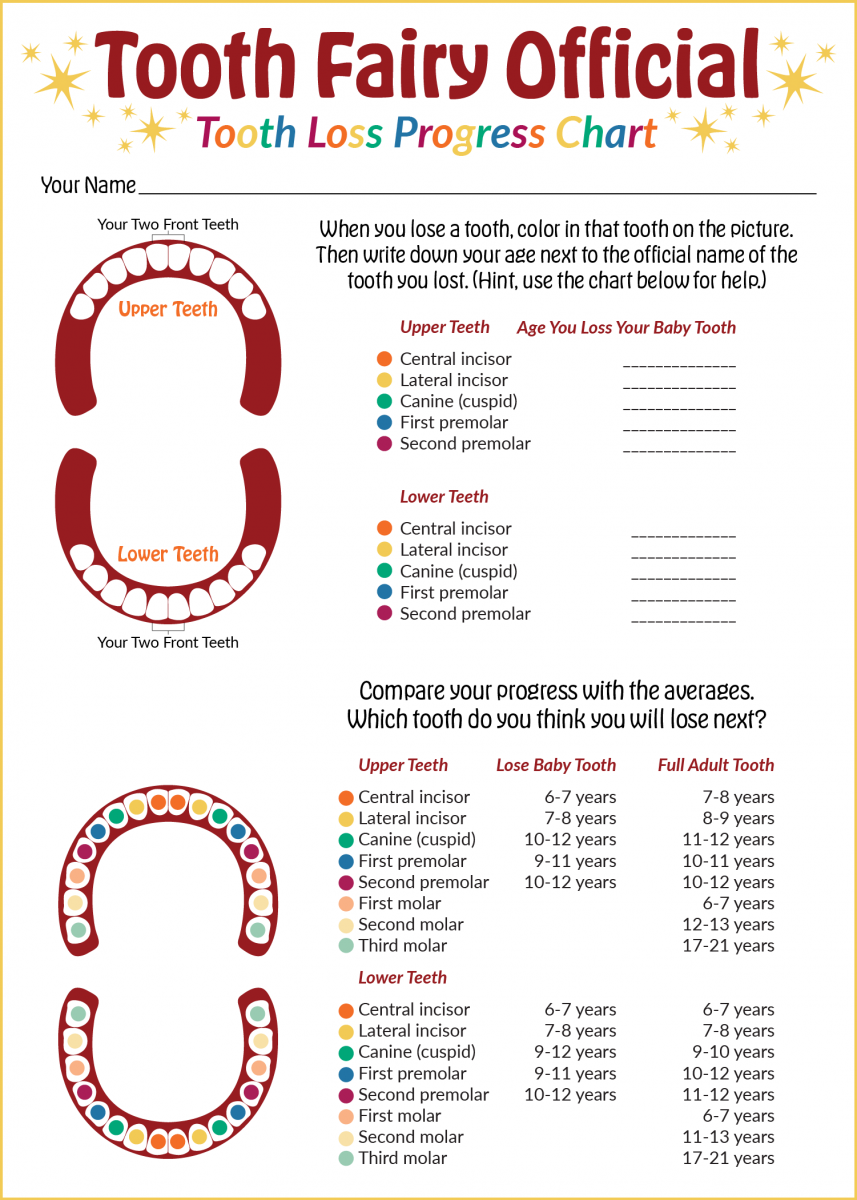 To download/print the entire Magical Tooth Fairy Memories Kit on one page, please click here. In addition, you can click on each of the individual pictures to print just that part of the kit.
We wish all of our patient families many magical Tooth Fairy memories. Please tag us and/or share your Tooth Fairy pictures and stories with us! You can find us on social media using the links found on the top or bottom of this page.