Our experienced and talented dental team are superstars at making magical smiles. We call ourselves TEAM MAGIC! We are committed to working with you and your family to create a comfortable, stress-free, and engaging pediatric dental experience. We aim to eliminate anxiety that is common in many children, while helping children understand the importance of taking care of their teeth. Our goal is to make sure every visit is something to smile about!
We pride ourselves on our professional experience. Many of us have worked with Dr. Mona for years and we consider our team a work family. We hope to make you and your family feel at home at Purcellville Pediatric Dentistry.
---
Emily the Enthusiastic
Clinical Assistant & Business Coordinator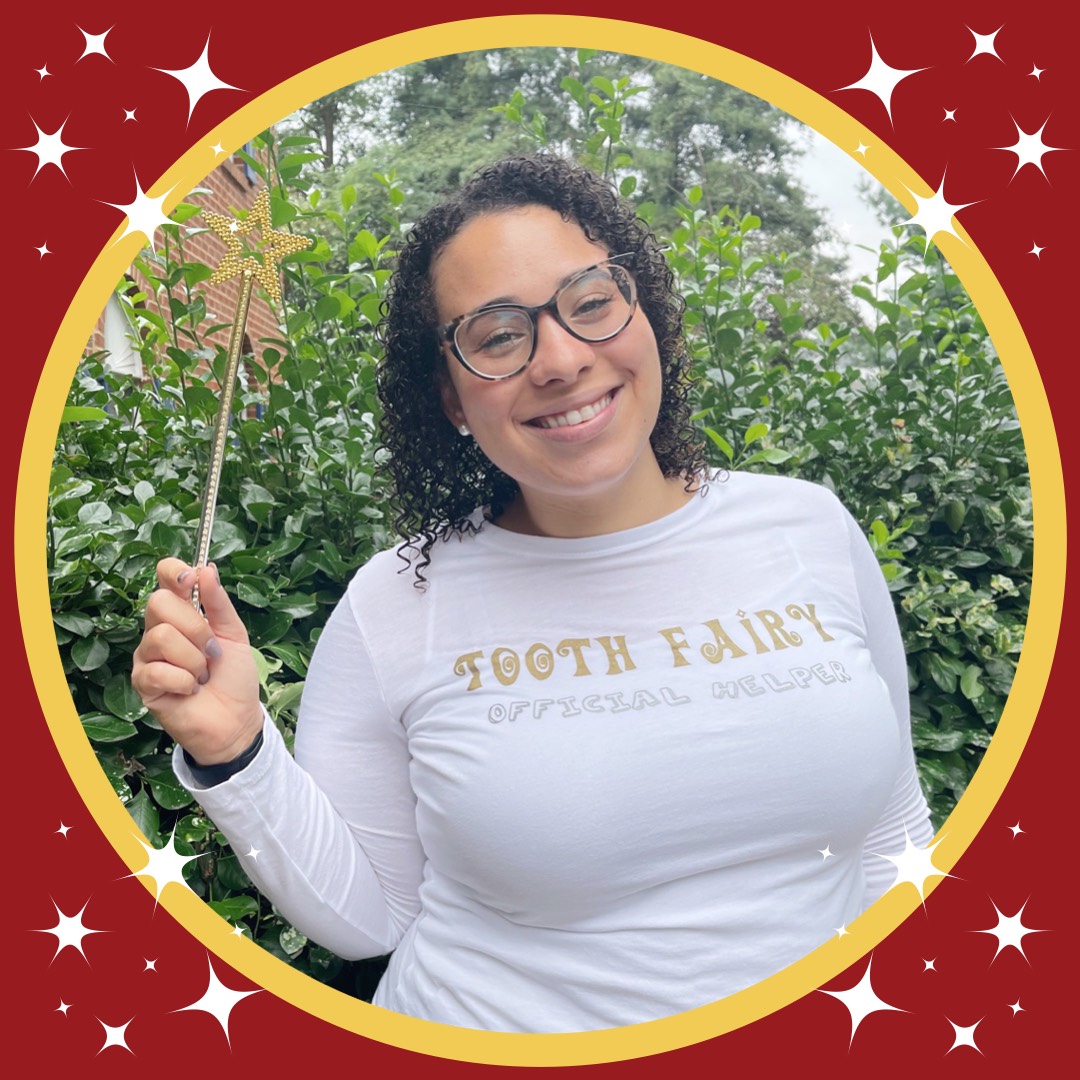 Emily joined TEAM MAGIC in 2019. She has years of clinical dental experience. Emily is quick with a smile, and generous with positive encouragement. She is talented at making sure every child feels safe and has an enjoyable dental experience. She is a master at mixing play and education to help children feel engaged in learning how to take care of their teeth.
When Emily is not working, she enjoys community service and traveling. She wants you to know that her super curly hair "boings" like a slinky when you pull it down.
---
Filo the Fabulous
Clinical Assistant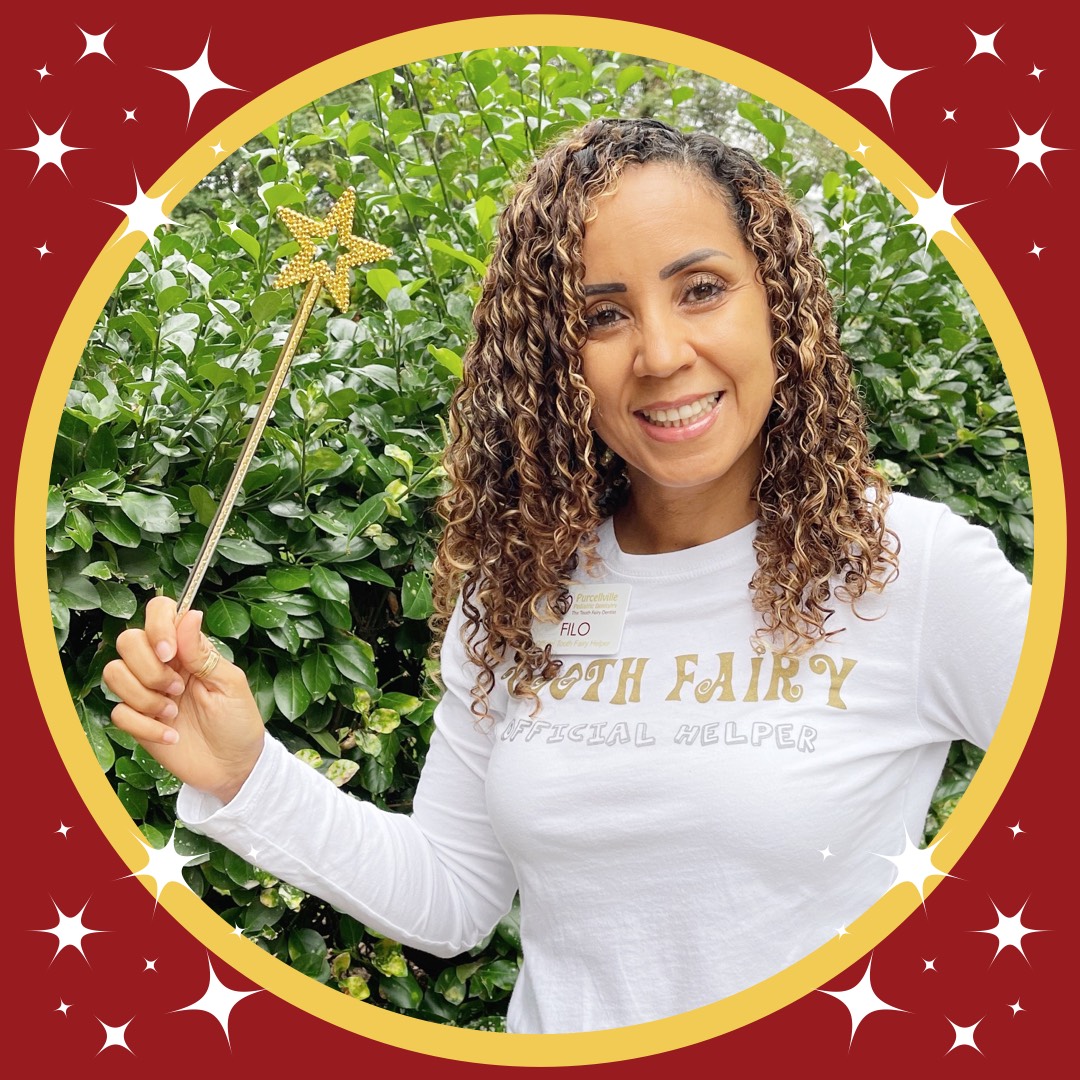 Filo joined TEAM MAGIC in 2017. She loves her job because of the opportunities to meet new people and make an impact on their smiles. She is gifted at calming anxious children with her gentle and kind personality.
Filo lives in Purcellville with her husband and their three beautiful children. She wasn't always a local — she was born on the tropical island Cape Verde and lived in the Netherlands and France before moving to the USA. When she's not working Filo enjoys shopping, cooking and going on vacation with her family. She also loves to bake and decorate cakes. Mmmm, trust us, they are so good!
Filo is fluent in Spanish, and she is happy to translate for our Spanish-speaking families.
---
Ingrid the Incredible
Clinical Assistant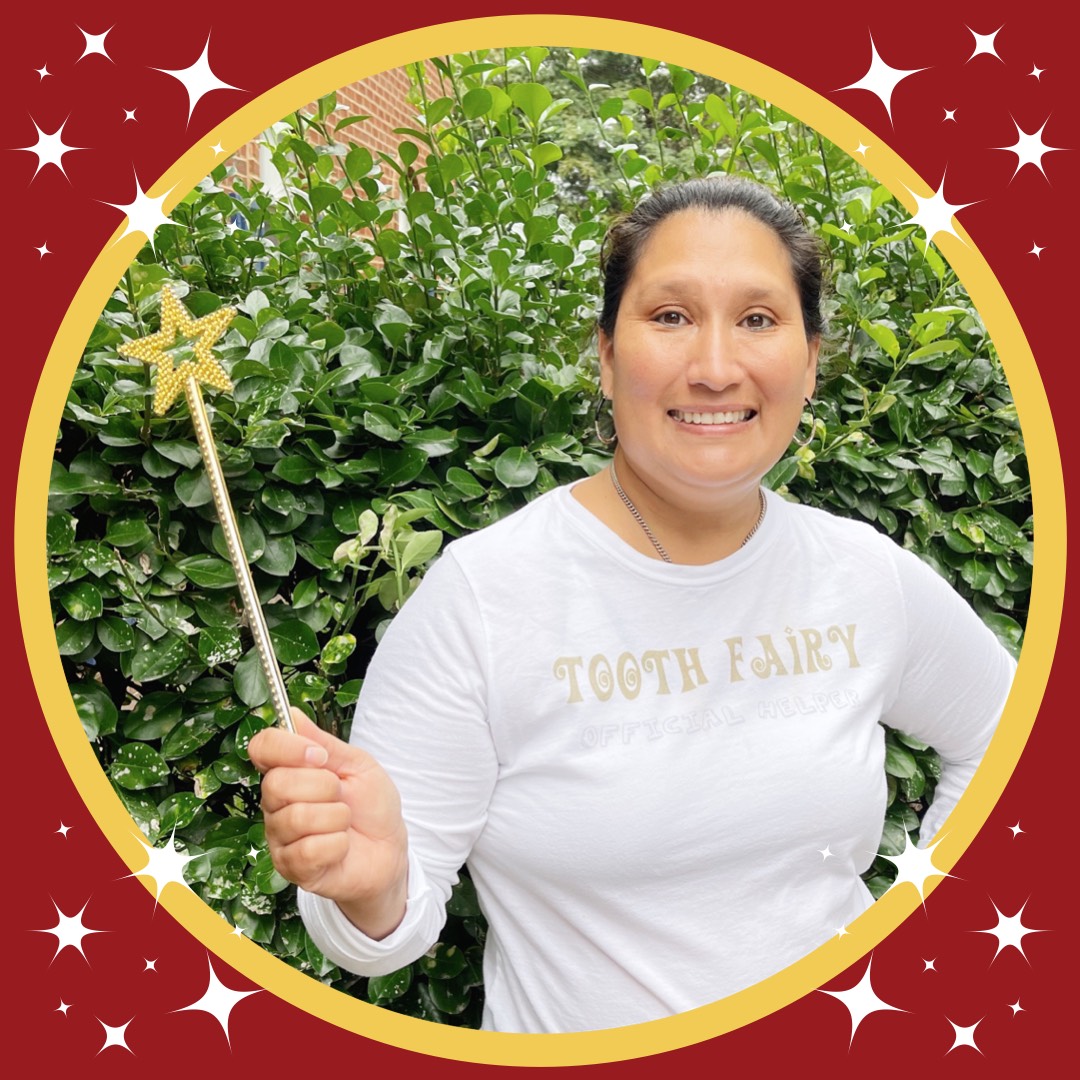 Ingrid has been a member of TEAM MAGIC since 2013. She has 25 years of dental experience, and she treasures working with children and educating them on the importance of healthy teeth. Ingrid has a talent for calming our most anxious patients. She always remains patient, positive, and reassuring.
When she's not working, Ingrid loves to Zumba and dance! She likes to watch Disney movies (Finding Nemo is her favorite), and she likes the movies even more when she watches them while eating chocolate ice cream. Most of all, Ingrid loves spending time with her four wonderful children.
Ingrid is fluent in Spanish, and she is happy to translate for our Spanish-speaking families.
---
Sina the Spunky
Clinical Assistant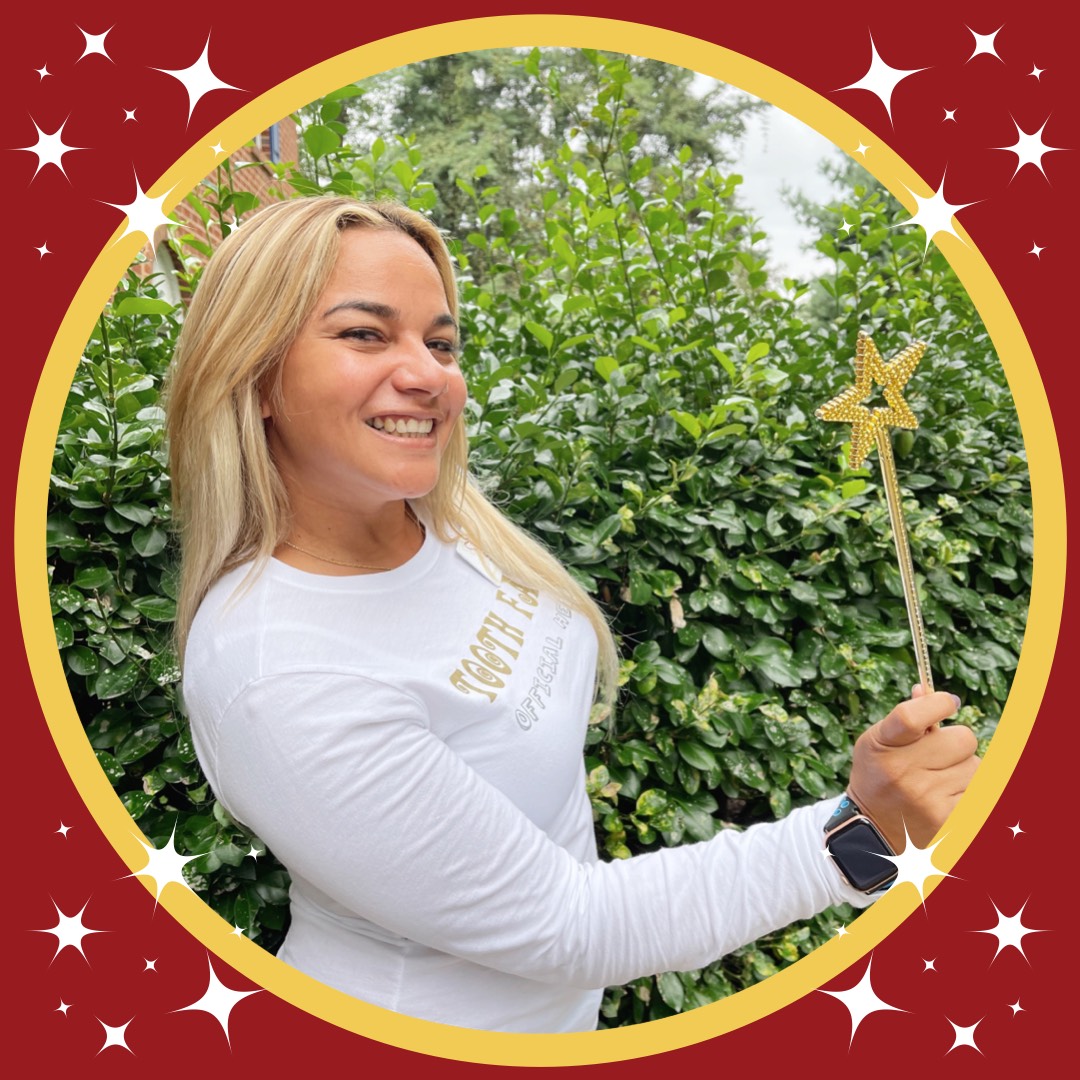 Sina joined TEAM MAGIC in 2021 with years of dental experience. She sprinkles joy and happiness wherever she goes! She treats every patient with care, and specializes in creating a reassuring and positive environment. Sometimes she even sings to her patients to help them relax. Sina thinks children are amazing and loves interacting with them. One of her favorite things about working with kids is that every day, every moment, is never the same.
Sina is from Venezuela, and her husband is from Russia; they live in Brunswick, Maryland with their two kids. Sina loves to cook and mix ethnic cuisines. Sina is also a travel agent and makeup artist.
Sina is fluent in Spanish, and she is happy to translate for our Spanish-speaking families.
---
Stacie the Spectacular
Clinical Assistant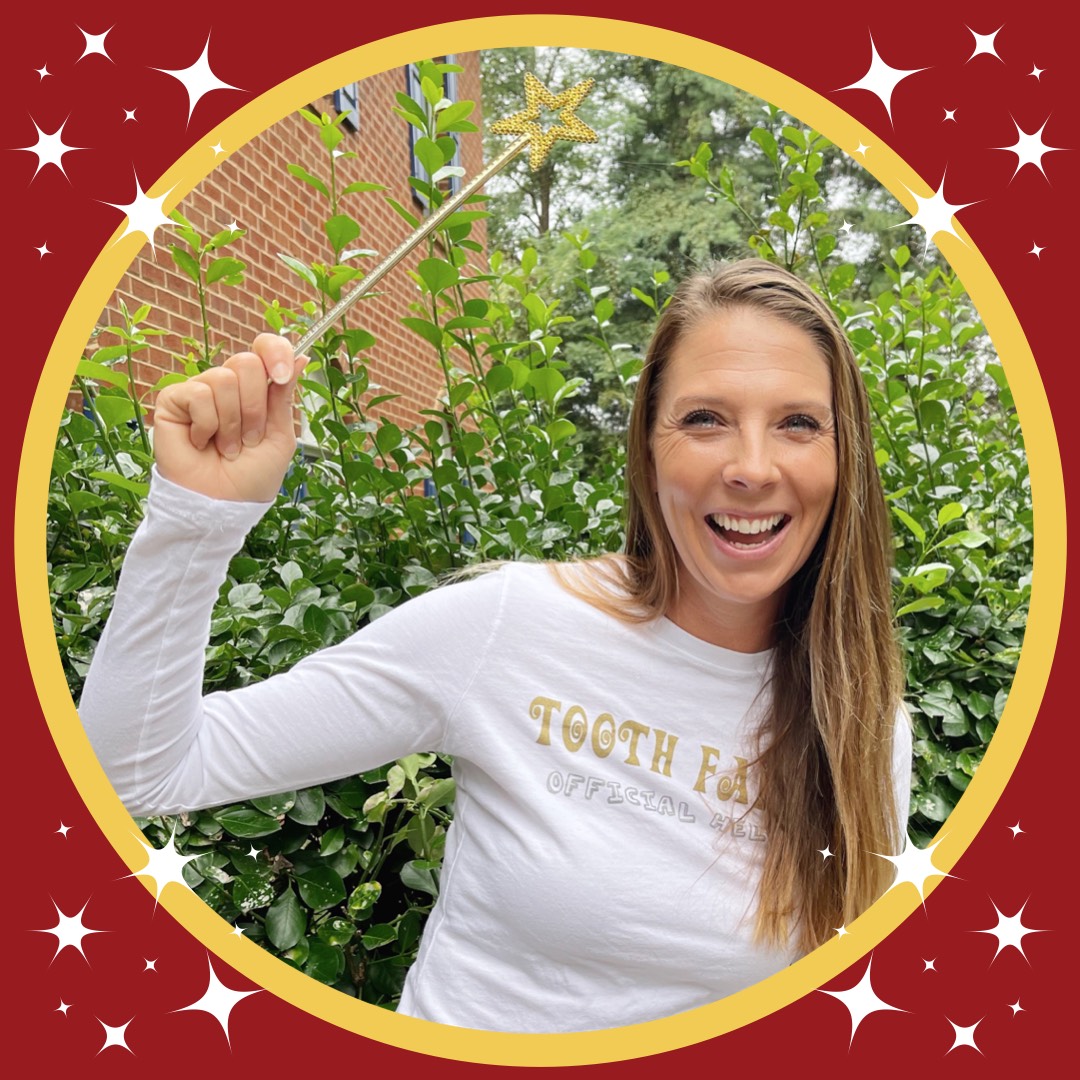 Stacie joined TEAM MAGIC in 2021. She started as a patient family, bringing her children to Purcellville Pediatric Dentistry before joining the team as a clinical assistant. Stacie enjoys helping her patients feel safe and have fun in the office. She is gifted at staying calm and understanding, and she enjoys finding out interesting details about her patients. She is quick with a joke and likes to laugh.
Stacie lives in Round Hill with her husband and their four active children. She enjoys going to concerts, creating home decor and woodworking, and getting dirty in the garden.
---
Stephanie the Superstar
Office Manager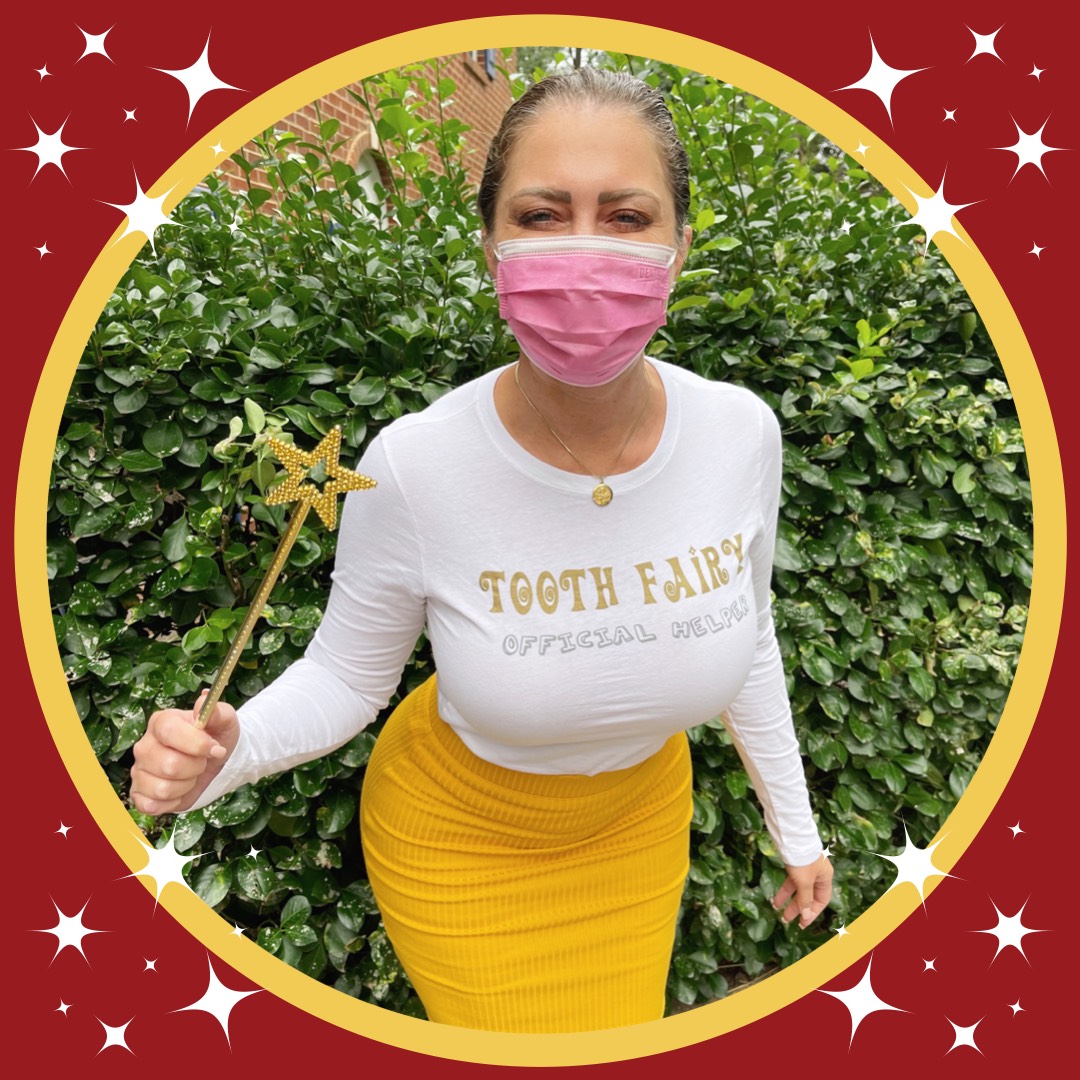 Stephanie joined TEAM MAGIC in 2016. She enthusiastically greets everyone who walks through our doors, and immediately creates a warm and welcoming environment with her kind and friendly personality. She provides our patients with excellent customer service while keeping things organized and running smoothly and on time. Stephanie loves coming to work and it shows!
Stephanie has six beautiful children, so home life is very busy. Her hobbies include family time, traveling, shopping and staying fit and young. She feels most happy when she can make others smile.